Best Nurse Call System
Nurse call systems have played an essential role in the care sector by enabling patients to achieve a measure of the freedom and independence and improving the quality of care and support received.
Digital nurse care systems have now improved this experience. The latest advances in the best nurse call systems have enabled caregivers to streamline and customise communication among medical personnel, caregivers, and patients to enhance patient satisfaction and quality of care. Digital nurse call systems improve call system effectiveness by enabling real-time communication and data capture. This action is useful in the monitoring and reporting of both caregiver and patient activity.
IP-based health care communication leverages VOIP or voice over protocol and SIP or session initiation protocol that uses smartphones, laptops, and other smart devices to allow health care professionals or caregivers to communicate with one another and their patients instantly.
Many aged care facilities are in support of the digital nurse call systems as part of an improved healthcare experience. This aspect allows the quick sharing of patient information and data among medical practitioners. Innovative digital nurse call systems like the SOFIHUB ProCare ensure patients have access to medical professionals anytime they need them, which is instrumental in professional healthcare provision for the elderly, disabled, or people living with dementia.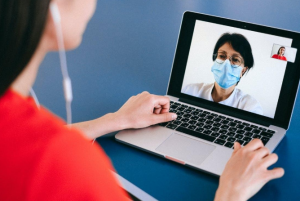 What Are the Benefits of Using Digital Nurse Call Systems?
Digital nurse call systems come with several benefits. Technology is playing a more significant role in care provision, significantly improving the level of care Nurse call systems allow patients to call for assistance as soon as they feel they are in need. They also:
Improve communications between patients and caregivers for excellent patient care
Reduce patient wait time and admissions both in hospitals and aged care facilities
Allow monitoring and recording of the users' health.
They act as personal reminders as well as risk monitoring technology to help reduce falls and fall-related injuries.
They increase the level of mobility in both residential facilities and private homes.
Digital Nurse Call Systems Expand Functionality
Traditional nurse call systems are somewhat limited in their functionality. Seniors or disabled who cannot reach out to press the call button for whatever reason cannot use nurse call systems effectively. Digitised nurse call systems that automatically send out alarms in case of injury or discomfort come with expanded functionality.
For example, personal alarms for the elderly like the SOFIHUB Beacon or remote health monitoring systems like the SOFIHUB Home come with fall sensors that can automatically contact designated emergency contacts in case of a fall.
Caregiver workflows are now simplified, allowing them to have both intra and inter-team communication as well as respond to patient-triggered calls remotely. These systems also hold valuable clinical data like labs, vitals, and continuous monitoring data in the Cloud for time-sensitive treatment.
In acute care, digital nurse call systems also allow for the secure sharing of information to enable prompt treatment. If an older adult needs to be transferred from their home or residential care facility to hospital, data held in the Cloud within these systems can enable medical professionals to make treatment decisions quickly.
Integration with other data and communication systems also gives care professionals the ability to view a variety of patient data on a single device using an app.
That's why intelligent nurse call systems like the SOFIHUB ProCare are so crucial; they integrate patient beds with smart devices and enable professionals to access the electronic health record (EHR) for improved clinical decision-making.
Digital Nurse Call Systems Improve Patient Care
Among other innovations, digital nurse call systems display real-time patient information like allergies, detail patient risks, and improve patient care and communication.
This ability to provide accurate and real-time patient supports vital care initiatives like improving patient satisfaction and peace of mind. The best nurse call systems reduce patient anxiety because they immediately acknowledge requests for assistance as well as other vital patient care questions like whether it's time to eat or take their medication. Caregivers can also receive notifications and patient calls via their wireless devices in case of a query or emergency.These open-source digital platforms also integrate remote monitoring capabilities. Such systems can monitor for scenarios like:
Patient movement or lack thereof
Whether the lights in patients rooms are on or off
Unauthorised entry into a patients room
Signs of patient discomfort or distress
Should an issue occur designated, care professionals can log in remotely to quickly identify a patient problem and resolve it. Professionals can also receive patient calls for assistance and communicate via voice or text to team members to respond appropriately to patient needs.
Some Final Words
Digital nurse call systems have improved the quality and efficiency of care in the elderly, disabled or those who have dementia.
Further integration of technology into nurse call systems can help to provide data and mobility to all kinds of medical and care facilities ranging from hospitals and remote clinics to private homes.
Additionally, data analytics will provide predictions on potential patient risks to anticipate their needs and prevent severe injuries which lead to unnecessary hospitalisation. At SOFIHUB, we expect to see continued development of voice activation requests and commands in these nurse call systems to enable more hands-free interactions among caregivers and their team members and patients.
Contact us today to learn more about our digitised nurse call solution ProCare.