As we grow older, we undoubtedly face some health and safety challenges that can have significant impacts on our lives. Some of these problems include the inability to remember crucial daily tasks, reduced physical health, and reduced mobility. These issues can escalate as one gets older, and especially if family and loved ones are far away. Fortunately, personal alarms for seniors are among the leading assistive technologies that are helping to transform older people's lives.
These technologies keep the loved ones in touch with their loved ones and alert family and emergency contacts in case of any problems, guaranteeing peace of mind.
According to research, 30% of elderly persons in Australia experience at least one fall per year. The use of assistive technologies such as the SOFIHUB beacon safety pendant can help prevent these incidences' severe impacts.
Key Features of SOFIHUB beacon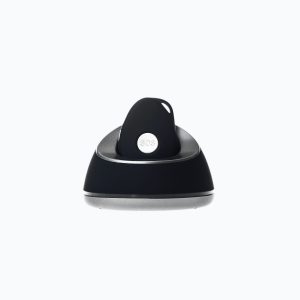 The SOFIHUB beacon safety pendant is a leading assistive technology that helps keep your senior citizens safe and secure.
Among the many features of this innovative technology, the most important are:
Fall and motion sensors
Falling can lead to loss of life or severe injuries if there is no real-time response.
As per statistics, falls contribute to 37% of all injury-related deaths in Australia. A good percentage of these deaths are of senior citizens.
With SOFIHUB beacon, it is easy to reduce such incidences as the device comes with an integrated fall detection that can sense when a person has fallen. This feature, coupled with the SOS button, ensures the provision of real-time help, which can save an older adult's life.
Voice-activated reminders via two-way conversation
Many senior citizens suffer from dementia or loss of memory. They, therefore, cannot easily recall when it's time to take their medication or attend doctors' appointments. For this reason, personal alarms for seniors like the SOFIHUB beacon can help.
These devices come with a unique feature that allows caregivers, emergency contacts, or friends and family to call the device like a normal mobile phone and carry out a two-way voice conversation with the user. This way, they can remind their loved ones to keep appointments and stick to their medication schedules.
Live and historical auto-location
The SOFIHUB beacon has a unique live and historical auto-location feature that can be accessed through our comprehensive online portal. In case your loved one wanders off and gets lost due to dementia or other mental health conditions, you can quickly get onto your laptop or smartphone and see where your loved one is.
This SOFIHUB beacon feature can help in the quick tracing of your loved one, saving them from the anguish and mental strain of losing their bearings, and helping in the administration of medical help if needed.
Why Not Try Out the SOFIHUB beacon Personal Alarm Today?
As you can see, personal alarms for seniors like the SOFIHUB beacon safety pendant are transforming seniors' lives in an impactful and significant way. These reliable devices create peace of mind, boost independence, and provide a way to get help quickly when needed.
If you'd like to know more about getting the SOFIHUB beacon for your elderly loved one, contact SOFIHUB online or call 1300 110 366. One of our friendly representatives will talk you through the main features of this life-saving device, and explain how it can help your family member or patient.
What's more, if you find that the device doesn't suit your loved one's needs, SOFIHUB offers a hassle-free 60-day guarantee with a full refund.