As it happened with 2G technology, 3G is slowly being phased out for technological devices. Unfortunately, many elderly-friendly phones still operate on 3G, which means it could be inconvenient to switch to 4G devices. That being said, older adults who need to update their devices to 4G or 5G compatible devices still have time to plan – Telstra has announced that the switch won't be finalised until June of 2024. Many older adults using smart care technology may be wondering how the switch will affect their devices.
Well, they'll have to make sure the SIM cards on devices are compatible. SOFIHUB's smart care technology will help you keep up as the transition away from 3G occurs as all current SOFIHUB products come with a 4G sim card. Here's all you need to know.
The Phase-Out of 3G
It's no secret that the 3G network is coming to an end. Eventually, devices that operate solely on a 3G connection will no longer connect to a network. If you're using an older mobile device, you won't be able to see a signal on a network that stops using 3G. Any device that relies only on a 3G SIM card will stop connecting as well.
For example, a safety pendant with a 3G SIM card will need to upgrade to a 4G SIM card. Updating your SIM card may not be that easy and may be expensive.
Vodafone
Throughout 2019, Vodafone phased out 3G connectivity on its 2100MHz spectrum. However, they've kept 3G services in the 900MHz range. If your devices were on the 2100MHz spectrum, they would have already stopped working. Phones and smart care technology on the 900MHz spectrum will still work for now but will eventually lose connectivity.
Telstra
Similar to Vodafone, Telstra turned off 3G services for the 2100MHz spectrum on March 25, 2019. They're still operating a 3G connection on the 850MHz range, however, until June 2024. Telstra announced that they'd discontinue 3G services by 2024, so within the next few years is an excellent time to update devices and SIM cards.

Optus
Optus is the one major network provider that hasn't begun phasing out 3G and hasn't announced a date for doing so. Though they plan to create in-home 5G fixed broadband, and a range of 5G handset devices, their shutdown of 3G will most likely come a year or two after Vodafone and Telstra.
Impact on SOFIHUB Smart Care Technology
Some older Sofihub customers may need to update their SIM card from 3G by 2024, so their medical and duress devices will still work. Here's a quick refresher on our smart care technology devices.
SOFIHUB home


Powered by smart care technology, the SOFIHUB home is placed around the home to provide virtual assisted living. The home is comprised of several sensors that are placed in key locations around the house, such as the bathroom, kitchen, and living room. The hub then gives spoken reminders and updates to the user from wherever it's placed.
The SOFIHUB home is connected with a 4G SIM card to function as a two-way communication device with emergency contacts. If a fall is detected or one of the user's usual routines doesn't happen, such as waking up, the device sends an alert to the emergency contact. A two-way voice call is then initiated to make sure everything is okay. The home is connected to a 4G network via a SIM card.

SOFIHUB beacon

A safety pendant unlike any other, the SOFIHUB beacon is a wearable emergency device. If you're wearing the beacon when an emergency happens, you can press the SOS button to contact one of your emergency numbers instantly. Your loved ones can also see your live and historical location through the SOFIHUB portal app.
Some other convenient features of the beacon include water resistance in up to a meter deep of water, so it can be worn in the shower. A charging cradle also comes with the beacon, and the device itself gives spoken reminders when it has a low battery. It comes with a 4G SIM card that incurs a $25 monthly charge to stay connected.
SOFIHUB secure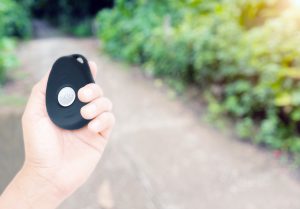 If you're looking for a reliable GPS tracking device, look no further than the SOFIHUB secure. Friends and family can have peace of mind when you're out for a run or exploring nature, thanks to accurate location tracking.
Like the SOFIHUB beacon and home, it stays connected with the 4G SIM card and functions as a two-way communication device in case of an emergency. Even if you're out early in the morning or late at night, you know you can get instant help with the touch of a button.
Another great part about the SOFIHUB home, beacon, and secure is that they all come with a 60-day money-back guarantee. If you're not satisfied with your device, you can get a full refund, no questions asked.
Concluding Thoughts
As technology advances, 3G will undoubtedly become phased out. Since network providers like Telstra and Vodafone are giving early notice, however, there's plenty of time to transition your devices. Between now and June of 2024, people living in Australia can upgrade their phones and smart care devices.
If one of your 'emergency contacts' has a device that's not compatible with 4G or 5G networks, they should also transition within the near future. All emergency contacts should have updated devices that are 4G or 5G compatible so that they can be called in case of an emergency. Similarly, if one of your smart care technology devices has a 3G SIM card, switching it out for a 4G card soon ensures you'll stay connected.
Even though changing technology can be scary, you don't have to be left behind. Awareness is the first step in making sure you stay connected as 3G is phased out from networks. We hope this article has been useful in helping you prepare for the transition.
If you have any questions about the SOFIHUB home, beacon, or secure, please contact us by filling out the online form on our website. If you're ready to invest in the SOFIHUB products, you can find them at a JB Hi-Fi or an Aidacare store near you.