What is Smart Technology?
When we think of the word technology, it tends to cover a broad spectrum of areas. By definition, technology is the application of scientific knowledge for practical purposes, especially within an industry. A relatively new concept is that smart technology can provide care to our loved ones. The SOFIHUB home is an ambient, assisted-living technology designed to promote the world's aging population's well-being.
On the one hand, users can see it as a digital concierge offering spoken word reminders throughout the day. These reminders boost independent living by assisting with one's daily routines.
Smart Technology in the SOFIHUB Home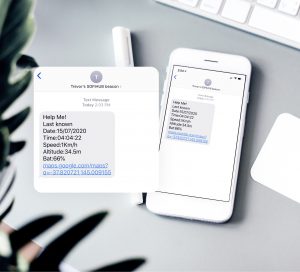 Non-Invasive Motion Sensors

Aside from the daily reminders, the SOFIHUB home also uses non-invasive motion sensors. With these sensors, three key routines are monitored. If one of these is missed, then a carer is notified that help is needed. The main habits of these smart technology monitors are, time to bed, time to rise, and the amount of time spent at any one time in the bathroom.
Some other routines that the sensors can monitor are taking medication or another vital activity. With the web portal, the SOFIHUB home can be customised entirely according to your personal needs and preferences.
Text to Voice Messaging

Carers and family members can send quick updates, reminders, and check-ins with text to voice messaging. The messages can be sent instantly or scheduled for a specific time. For example, if your grandmother is prone to forgetting necessary appointments and other events, you can remind her through the device.
If your grandfather always forgets family birthdays, you can remind him by using the text to voice messaging feature or create a spoken word reminder that triggers daily, monthly, or in this case yearly as needed.
Carer Notifications

Having a live-in nurse can be uncomfortable for many people in the aging population. It can also be expensive, forcing people to live in a nursing home. SOFIHUB smart technology creates a perfect in-between environment for aging adults. Carers can still be notified if their routine is irregular without having to be there in person 24/7.
Carers are notified of the situation, like the person in their care not going to bed, then can follow-up with a phone call. They'll also be alerted for more dire situations, such as the person having a fall.
Connected Hub

Carers are provided with a SOFIHUB home login and password so they can log into the online platform. The online interface lets carers see the resident's location, set up one-time or recurring reminders, and view the timeline reporting for daily activities. Finally, taking care of someone getting up in age is convenient and non-invasive.
Conclusion
Using smart technology to assist the aging population is transformational for carers and residents. They can get their independence back with a personal reminder device that also has non-invasive sensors. Loved ones can also relax, knowing that they can check the connected online portal via a computer or free smartphone iOS or Android app to see the recent location and time-stamped activities. With a host of features like text to voice messaging, intelligent monitoring, and follow-up messaging to carers, the SOFIHUB is one of the best personal reminder devices on the market.
To find out more about the SOFIHUB home, explore the resources on the SOFIHUB website. You'll find informational brochures, a frequently asked question section, and more. The SOFIHUB home can also be found at JB Hi-Fi, Aidacare, and other stores near you. For more information, feel free to contact us at 1300 110 366.